Hi,
I am having trouble separating my skeleton. Well, not my own but one of an enemy from my game. I would like to run my hero up a dragon's back so he should be in front of the dragon's body but behind his front wing.
Alright, I have found this page here that explains how to use the SkeletonRendererSeparator:
https://github.com/pharan/spine-unity-docs/blob/master/spine-unity-skeletonrenderseparator.md
Although, this does not seem to be very complicated. I can figure out why it is not working for me.
Let me explain what I am doing and you might be able to tell me, where the problem is.
I import my enemy into the scene (SkeletonAnimator)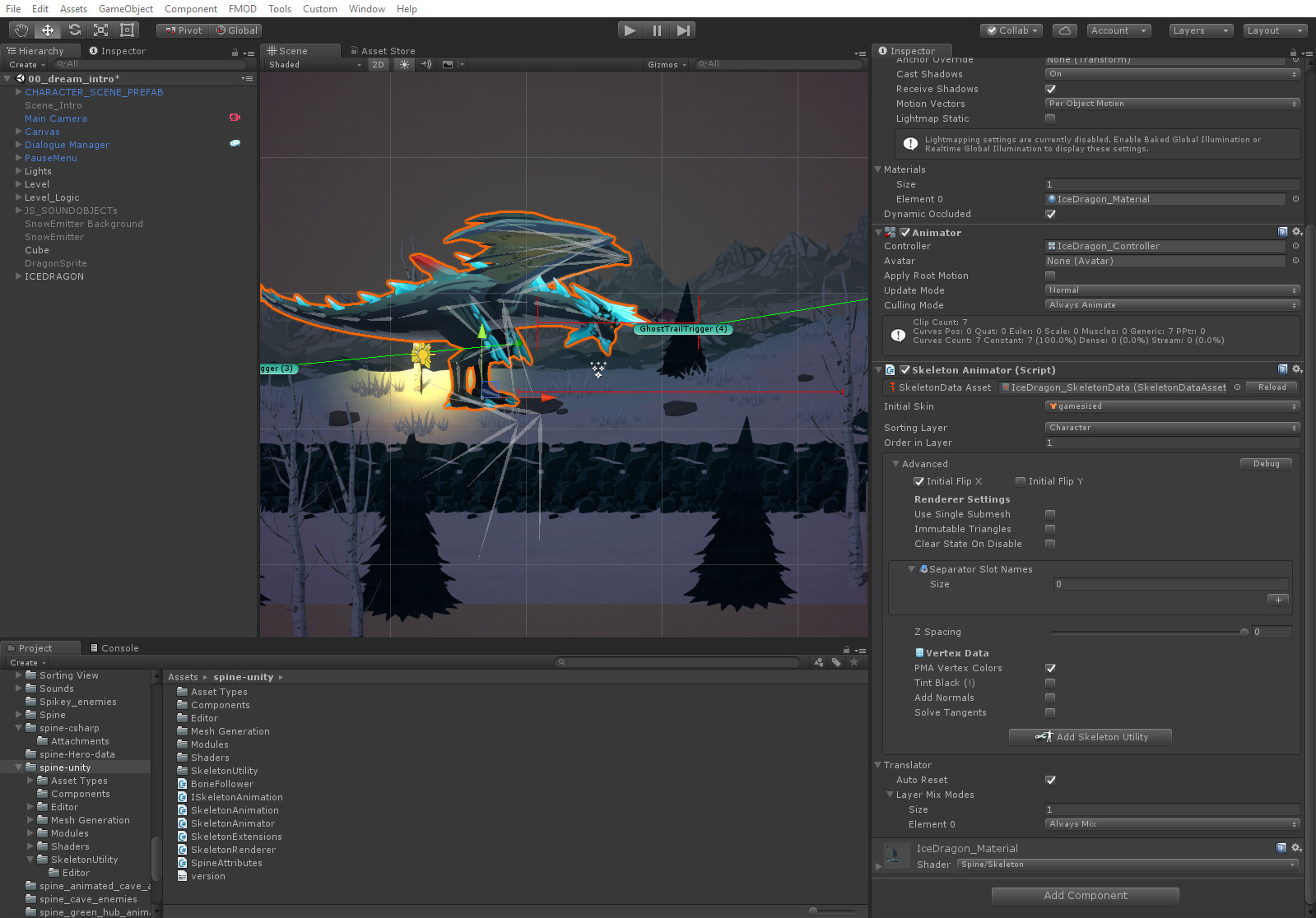 I right click on the SkeletonAnimator component and add a skeleton renderer separator.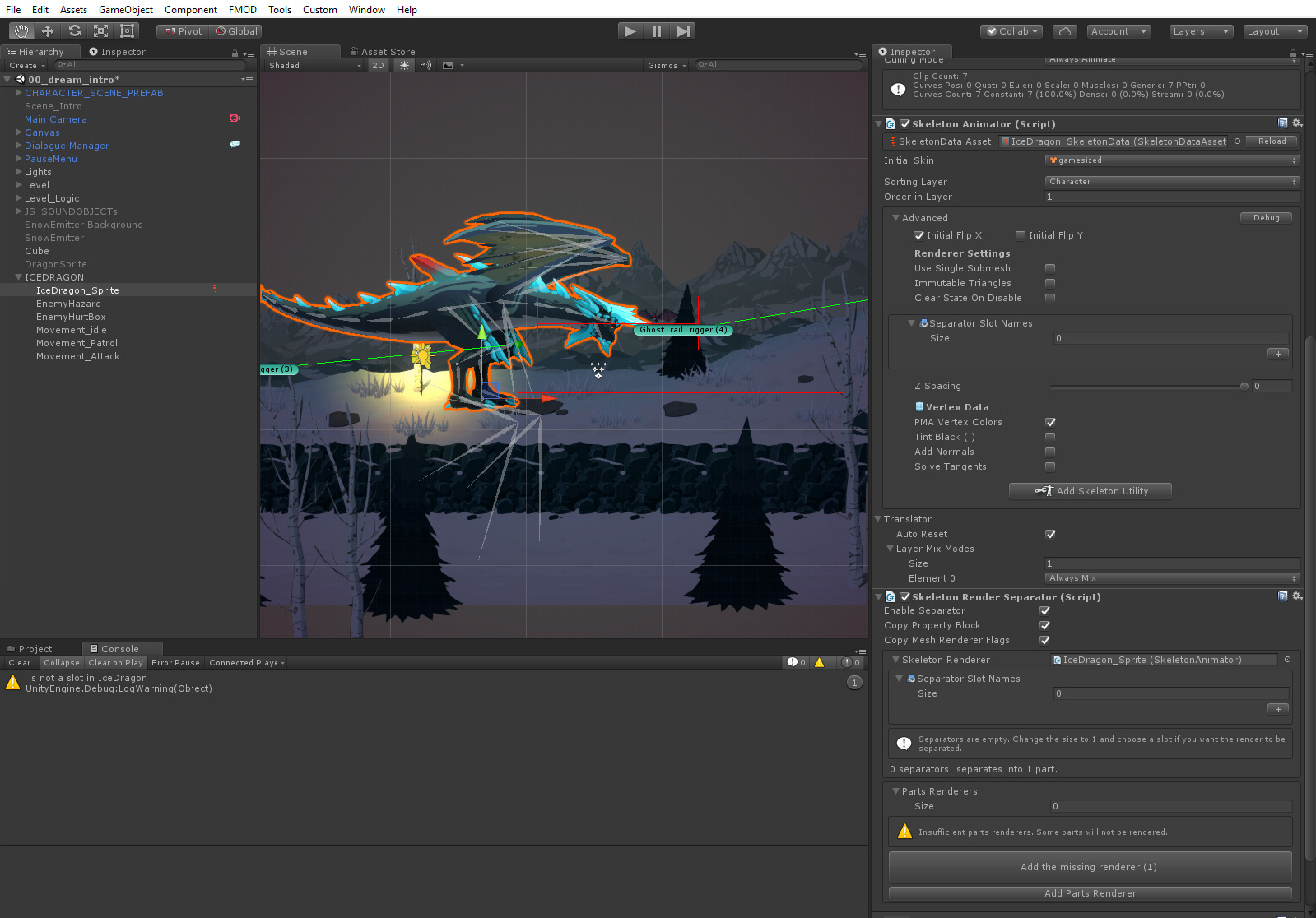 I choose a separator slot: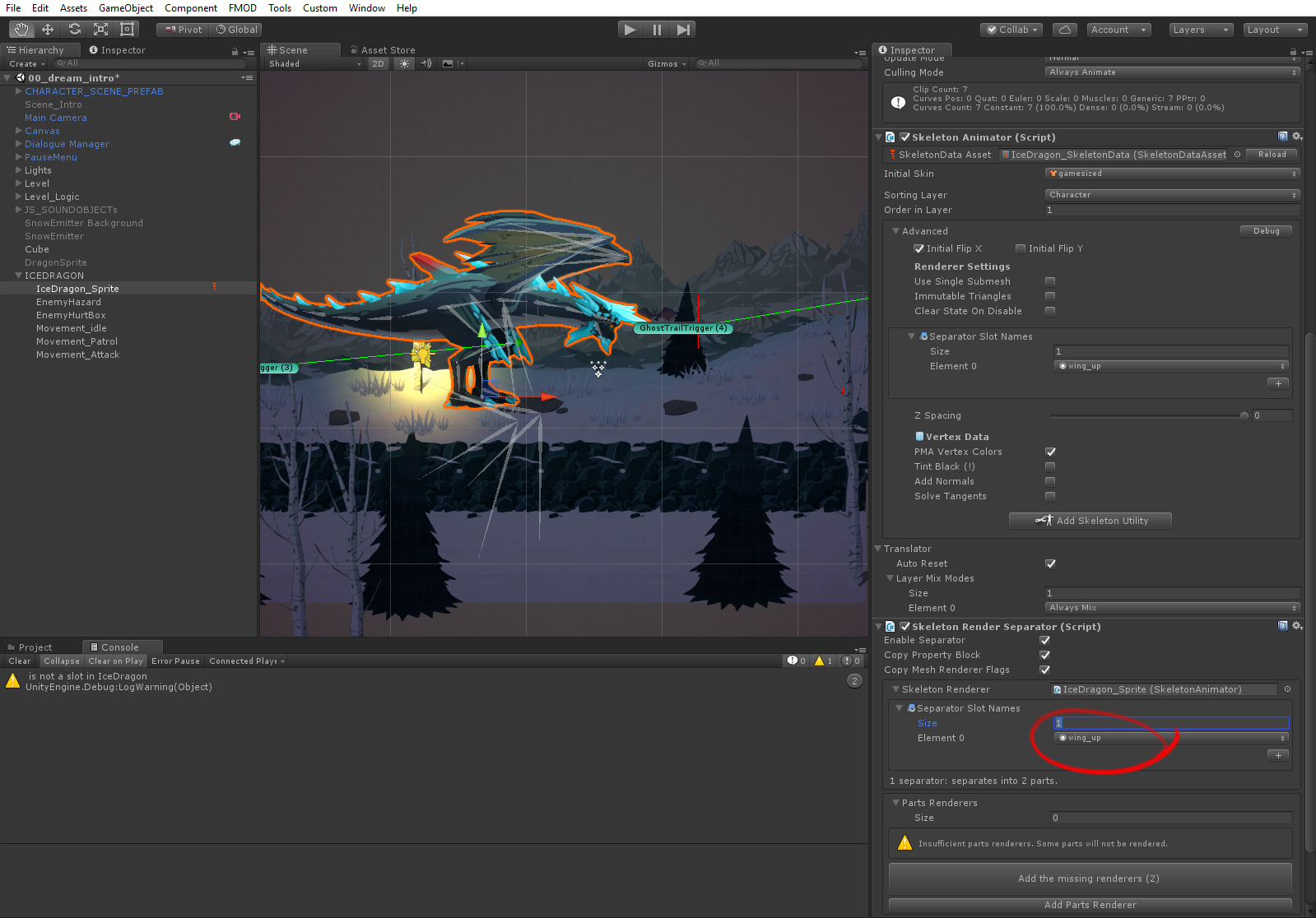 I click on the generate parts button: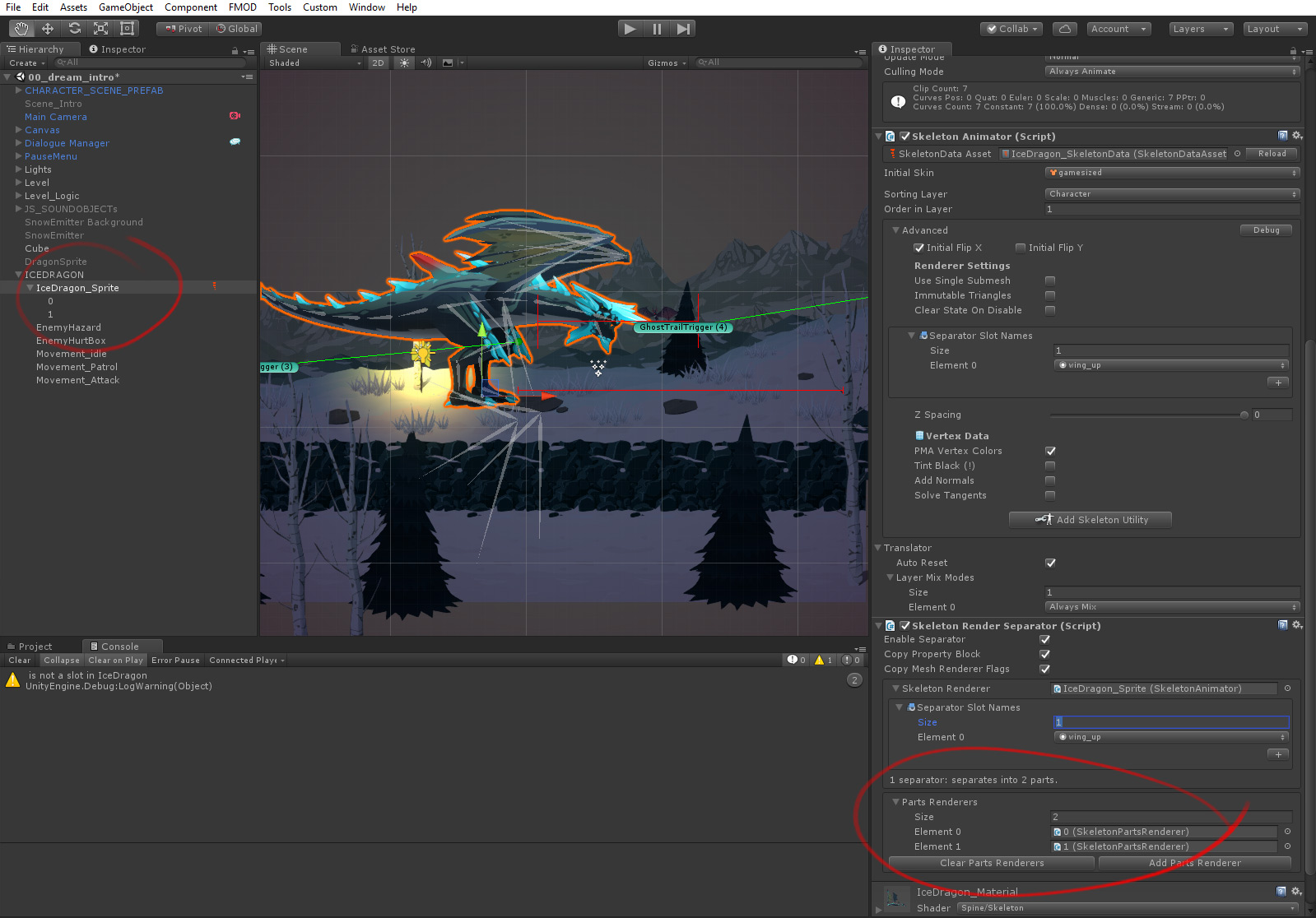 I set the sorting layers to -1 and 1 for the two elements.
And ad the skull which is on Character Layer 0 to test if it is working.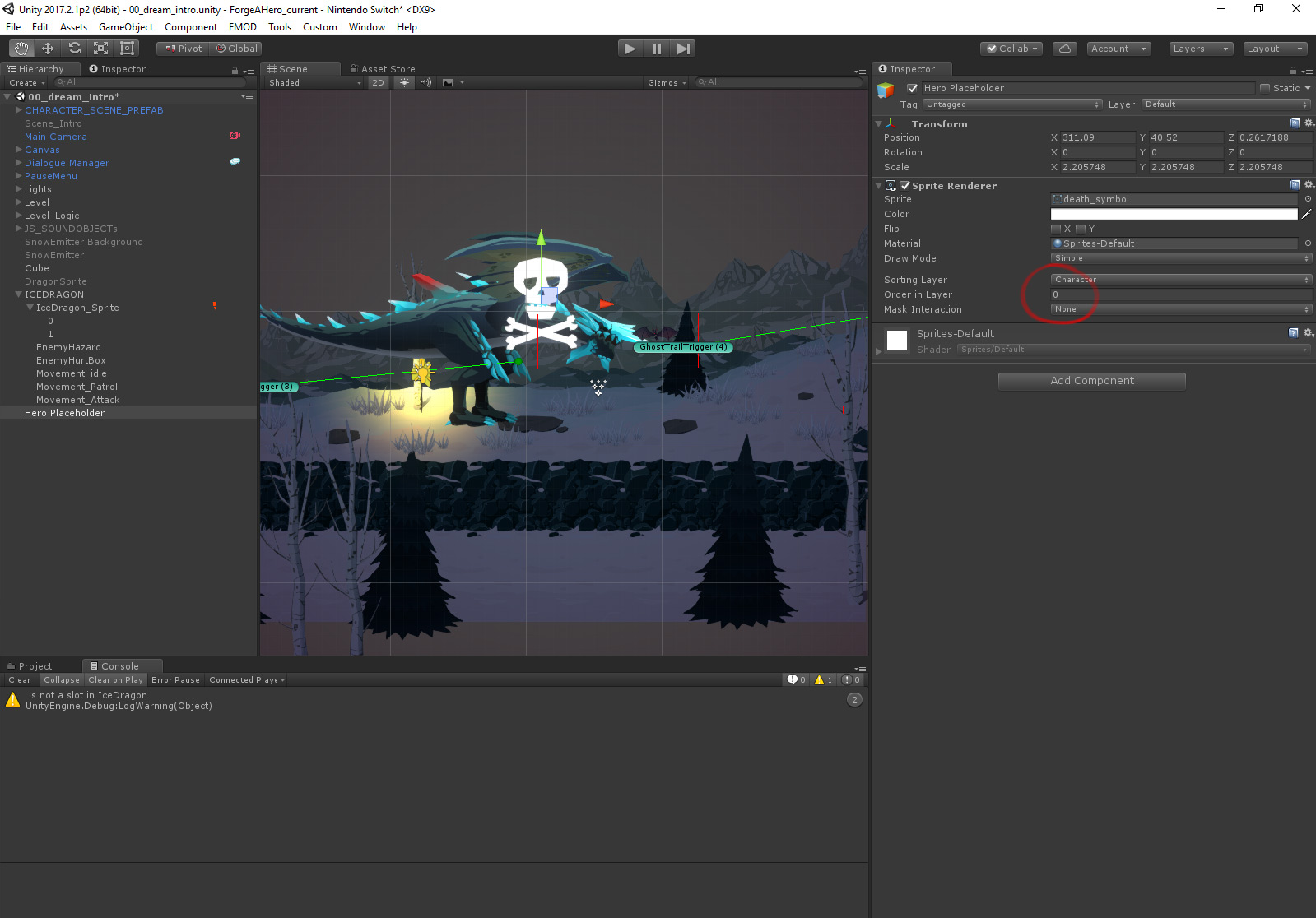 But for some reasons, it does not work. I can see that on the individual subparts the skeleton Mesh (Filter) is empty.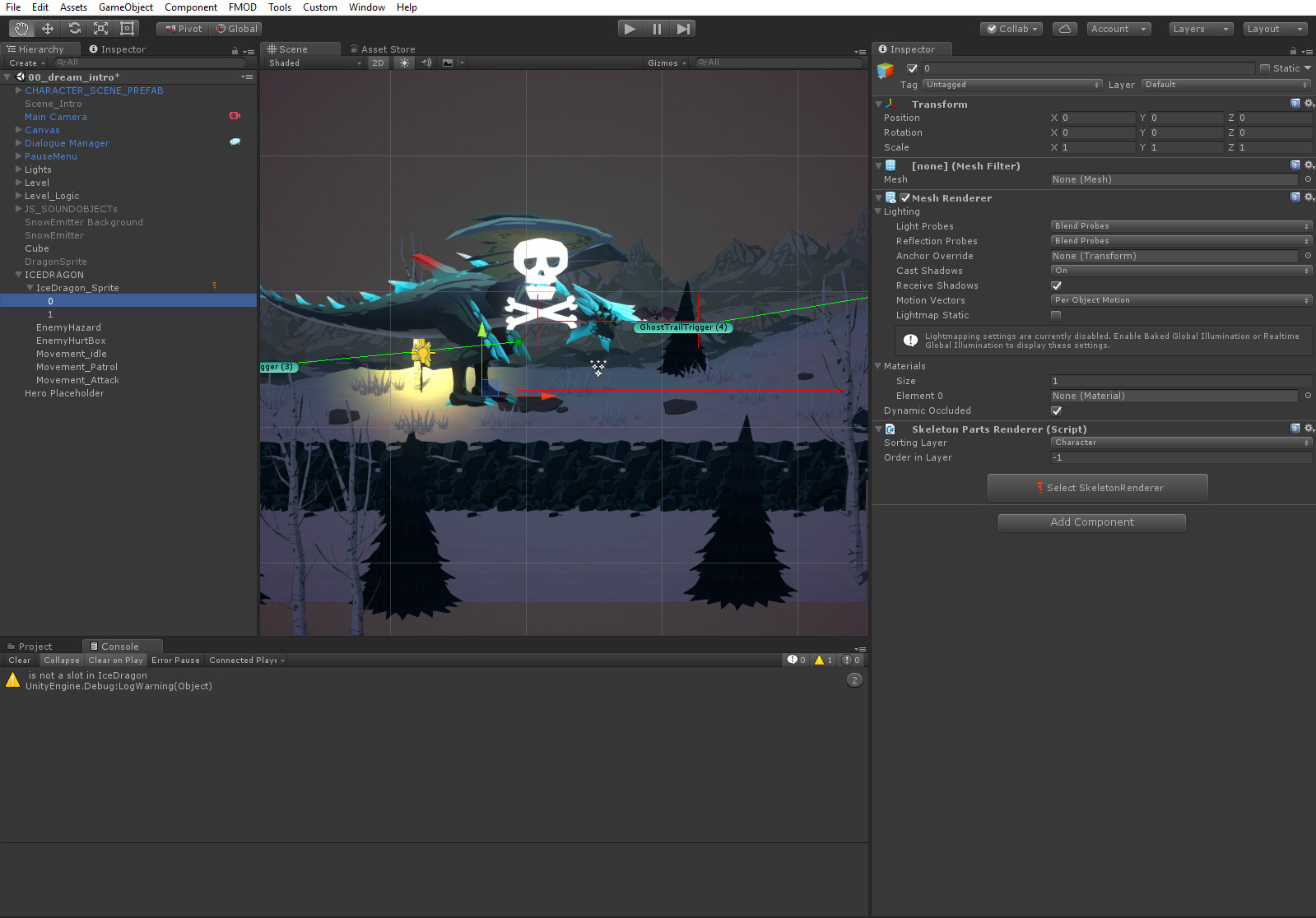 Many thanks for your support.
Editorversion 3.6.53 Pro
My Runtimelib says this: This Spine-Unity runtime works with data exported from Spine Editor version: 3.6.xx